From
The Toronto Star
, October 5, 2012:
After Sylvio (Syd) Gravel shot a gas-bar robbery suspect to death on Aug. 16, 1987, his life and career went into a tailspin. The robber wasn't armed.
"The information I had was they were armed," says Gravel, now 60. "I gave him some very direct commands to show me his hands. He wouldn't. He started to move toward my partner. I shot him and he died. Then we found out there was no gun."
The shooting "devastated" Gravel, who was investigated. It took six years for the court proceedings to conclude.


Police shootings will almost always make the news. The old journalistic saying,
If it bleeds, it leads
, is especially true when the shooter is wearing a policeman's uniform. Canada. often thought to be the exemplar of the "Peaceable Kingdom" is no exception to tragedies of this kind. By definition, a shooting is a tragedy; for the person shot, and usually for the man or woman in uniform who pulls the trigger.
In what is probably the most notorious recent incident in Canada, on August 20 this year, a Toronto policeman, Constable James Forcillo, aged 30, was charged with second-degree murder in the death of 18-year-old Sammy Yatim. Yatim, apparently mentally disturbed, and "armed" with a penknife, took over a streetcar on a downtown Toronto Street. He did not comply with police orders to drop the knife and surrender. It was later revealed that the teen was struck by eight of the nine bullets fired by Forcillo; at least five of the bullets struck him after he had fallen to the floor of the streetcar. After that, in an act that almost defies belief, the teen, now almost certainly dead, was tasered by another officer as he lay on the floor of the streetcar.
The preliminary inquiry into the incident has been set for April 22 to May 9, and June 16 to 20, 2014. Forcillo has since been released on bail.
Syd Gravel has since retired from the Ottawa Police Service. But he has not "gone quietly into that good night", to paraphrase the famous line from Dylan Thomas. He has not forgotten what he went through. He has now written two books related to the subject of police shootings. Having been a shooter, he is well-qualified.
For more on Syd Gravel, go to:
www.56secondsbook.com
.
Gravel's first book,
56 Seconds
came out in October 2012. Here is a review from the Amazon.ca site, apparently written by a police officer who had an experience similar to Gravel's:
I really didn't know what to expect when I read Syd's book. I certainly wasn't disappointed, as I related to many things that he wrote about, especially in the area of aloneness. I felt I had been abandoned by my peers and my police department when I was diagnosed with PTSD 20 years ago. I wish his book had been available to me then, because it may have made a difference to me in that I may not have left the job - never to return. I would have had more understanding of what I was feeling and what I was going through and known what to do to get the help that I needed.
Gravel's second book is:
How to Survive PTSD and Build Peer Support
.
Gravel is also one of the founding fathers of
Robin's Blue Circle
, a post-shooting trauma team that assists officers to work their way through the trauma of death or near-death work-related incidents. It was first established in 1988. Gavel has personally assisted over 40 officers survive near-death incidents over a period of 12 years.
Last week, the CBC National News ran a segment on police shootings; Gravel was prominently featured. You can watch the segment here:
www.cbc.ca/player/News/TV+Shows/The+National/ID/2412830917
Unfortunately, you will have to wait through two commercials before the segment starts. But it is well worth the wait.
I will close with a semi-related recommendation for a terrific police drama from the BBC. I came across this series - called
Luther
- more or less by accident. I had never heard of it.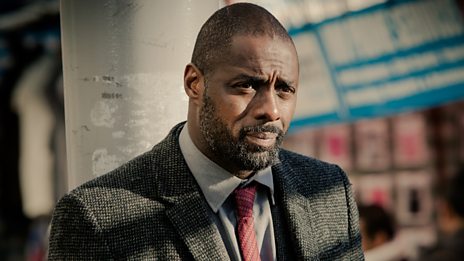 DCI John Luther
is with London's Metropolitan Police. He is played by
Idris Elba
, who is an imposing presence on the screen, in addition to being a terrific actor.
A tagline on the character, and the series, is that Luther is "obsessive, possessed, and sometimes dangerous in the violence of his fixations. Luther has paid a heavy price for his dedication; he has never been able to prevent himself from being consumed by the darkness of the crimes with which he deals. For Luther, the job always comes first. His dedication is a curse and a blessing, both for him and those close to him."
Highly recommended.